12-02-2018, 11:40 AM
I need some help
Recently on CV i've been feeling really detached. I'm thinking about taking a break. I love CV a lot, but i'm starting to give up on it because of arguments and bullies. In all honesty I want to leave but I like being able to talk to people I can connect with so much that I can't. Ty.
---
Broadway Geek.
WARNING: Newly obsessed Hamilton/Wicked/Broadway/Matilda/EVERYMUSICALINTHEWORLDFAN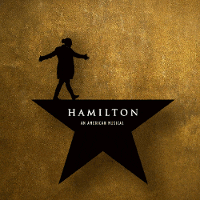 12-02-2018, 05:17 PM
Tisjstme
Citizen


Joined: Mar 2013
Minecraft IGN:
RE: I need some help
Leaf, if u need to talk I may be free to lend an ear or some (I hope) advice.
Give me a call. (you may have to yell at me cause I have lots of chats going and sometimes miss or am slow reading them.)
---
And Quest Builder.
12-06-2018, 12:40 PM
(This post was last modified: 12-06-2018 12:41 PM by Unicornfarts1599.)
RE: I need some help
Omg FP. Why didn't you say something?! I kind of feel the same way minus the bully part, cubeville just isn't the same.. I feel like it's not as active in chat sometimes and stuff. If you feel something bothering you, can ask staff for help like in the case of a bully, the bully would probably get a warning, if you ever need anything to take your mind off of it you could always talk to me I have loads of things to do in CV! Please don't take a break, it only makes you want to come back I would know haha. If so I'll miss you and I hope you feel more self-confident and come back soon.
---
User(s) browsing this thread: 1 Guest(s)