FL News Co. Report For 23/12/18!
12-23-2018, 02:16 PM
Lime
Citizen


Joined: Sep 2018
Minecraft IGN:
FL News Co. Report For 23/12/18!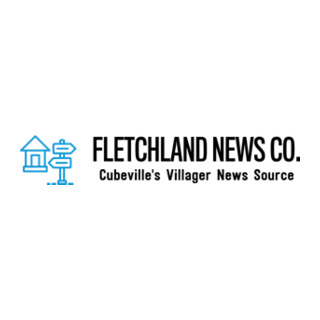 FL CO NEWS REPORT - 23/12/18


General CV/Town/Village News


Fugang Is Town!

The east-asian village of Fugang has now passed the vote for a passing town!


FL/BD Fund Money Income!

lukeaugust1, Fletchland builder and owner of stop and chill has gifted 2000c to Lime_247 as present! Lime only has 900c left.


Cubeville's Big Lodge

Lime_247, FestiveParakeet_ and bahamabucks are starting planning and work on a new cvc lodge for players to stay in made of acacia.


Village Interviews!


Easton

Easton is a small town near cvc, along the east rails, which started in September 2018. Easton is a present - day fairly modern style town. Kerczerny, Easton's Mayor, states: We want to become a town and we hope for more people to buy our plots. The founders are Bballguy, PhysicsLover999 and Kerczerny.


StoneClan

StoneClan is a small warrior-cats themed village, originally started at the beginning of this month by Bahamabucks, who later passed on they mayoral role to FestiveParakeet_.FestiveParakeet_ states: StoneClan wants to create a no extra rule, no code environment with a welcoming attitude.


Job Section


Earwig

A person that goes around and finds all the latest gossip from staff and players. 2c per gossip found.


Reporter

We are looking for new reporters to join the team and write articles when others cannot. Pay - 10c per newspaper written.


Services and Shopping


Lime Decor

Lime_247 will happily decorate your room to any extent for FREE if you supply all materials!


Lime Houses

We will renovate or build any small house desired for FREE if all materials provided by customer


SPECIAL BUSINESS - FLETCHLAND/BLUEDENIA PRODUCE!

We are a large, organic produce company selling extra cheap stones, sand, dirt, crops and more! All produce is sourced from the villages Fletchland and Bluedenia! We have 2 open branches, and one in the making process. We hope to become cubevilles biggest shop chain in cv6, in nearly every town, drop town and village! We have our main branch at Delmar Megamall, a coming - soon branch in Quartztown, and a branch in FuGang! Find out more at our site:FL/BD Produce Site - Click Here!


Details:

Address:10 Terracotta Ave., Fletchland.
Maplink[Click Here]
Reporters:Lime_247, FestiveParakeet
Earwigs:JOB SEARCHING
Main News Organizer/Founder:Lime_247
Report By:Lime_247

MERRY XMAS EVERYONE!!!!!
---
'Nub is the legendary existance.'
Founder of official CV6 villages, Bluedenia and Stonalia
Very proud member of rift army
User(s) browsing this thread: 1 Guest(s)