New User Quick Reference Guide of Getting started
07-30-2011, 11:21 AM
New User Quick Reference Guide of Getting started
I am just collecting some questions I have been asked, or seen get asked in chat, by new users into a little collection of quick answers to help new players get settled in. This is not meant as a Guide, please see the Cubevilel Guide section for details on setting protections and other detailed processes, this is only for the very basics to get started on our server.
First and foremost,
READ THE RULES
of the server. Not knowing the rules is not an excuse and will not prevent you from being banned from the server if you break them. Read rules NOW and come back and finish this afterwards!
This will be updated as the staff sees common trends for problem areas.
Commonly asked questions:
1) How do I private message other players in game?
- Type "/msg <player name> <message>"
2) How do I respond to a message?
- Type "/r <message>" to respond. Keep in mind this responds to the LAST person who messaged you. If you have a second person /msg'ing you, then you will have to /msg one of them and /r the other.
3) Where can I build?
- You start in spawn which for the most part is completely protected. There are some plots to buy in towns and cities, but for free build areas you will need to venture out a bit.
4) How do I exit spawn?
- Each highway out of spawn has several exits along the way. There is also a hub above spawn with portals available to travel to towns and other locations quickly.
5) Why can't I make a nether portal?
For personal privacy and security reasons, we are unable to allow personal nether portals to be constructed. However, there is a public nether portal available to everyone in the center wing of the portal hub above spawn.
6) How do I make money?
- Gather materials and sell them to other players or shops.
- You can vote at our webpage (
http://www.cubeville.org/vote
) once a day and get a free 45 cubes.
- Many players will hire you to gather for them or help build
- Type "/channel join market" to start using the market chat and "/mch <message>" to chat in it. Please keep all trades in market chat so as not to clutter global.
7) How do I protect my land?
- Please see the appropriate guide in the Guide section of this board.
8) I can't build but there are no houses near me anywhere!
- You may still be on protected land that just does not have a home nearby, in other words a future build site someone has protected.
- Hold a feather and then right click on the land, if it is protected you will see the owner info
9) Can I use mods on this server?
- The quick answer is NO! You can use a normal texture pack, or the chat mod but in general if the mod gives you and advantage in game it is disallowed.
10) How do I join a town or city?
- Each town has it's own requirements to join, some charge a fee, some are free. View the Towns and Cities section of these message boards for specific info on each.
11) How do I get staff help?
- Use "/modreq <issue>" for serious issues and general chat to ask basic questions.
- Please keep in mind, do not ask basic questions using modreq. Use it if you see griefing, have server issues, etc. Use general chat for basic questions.
12) How do I know who is online?
- Type "/who"
- Staff names are in colors, just as they show up in chat
13) What types of staff are there?
- There are four types, signified by letters next to there name:
- (M) Moderator: These are the front line staff who help players and monitor chat
- (SM) Super Moderator: These are Moderators as well, but with slightly more power to keep misbehaving players in check.
- (A) Administrator: These are the main rule enforcers with broad powers to help players as well as to remove misbehaving players permanently.
- (SA) System Administrator: These are the ones who guide the server, make rules and keep an eye on the bigger picture of the server itself.
14) How can I become staff on Cubeville, I am a Admin on another server.
- DO NOT ask to be staff, it is the first elimination check we look for when considering who to promote. Power hungry players never work out as staff.
- Current staff is always watching player behavior and we approach those we think will be good at helping players and the server
- We do not sell staff positions, so do not think donating to server gets you a staff position!
15) Can you spawn me some items so I can build something?
- No, staff will not spawn items for you so please do not ask.
---
"While my actions are rarely as dark as ShadowGator, I assure you, my mind is." - Inutterable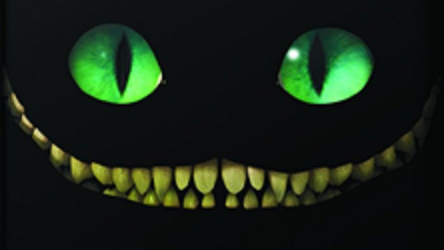 User(s) browsing this thread: 1 Guest(s)